Scissor Lift Pallet truck with quick lift 1000 kg height 800mm
€999,95
€859,95
Incl. tax
Salesbridges
Sale
Scissor Lift Pallet truck with quick lift 1000 kg height 800mm
EUR 859,95
EUR 999,95 Excl. tax
EUR 1.040,54 Incl. tax
The SBPWJFPU scissor lift truck assists in loading and unloading pallets by raising them to a comfortable working height. At the same time, it enables ergonomic working in the warehouse.
Product description

Scissor lift pallet truck with quick lift, SBPWJFPU
Scissor lift pallet truck 1000Kg max height 800mm
The Salesbridges SBPWJFPU scissor lift truck helps to load and unload pallets by raising them to a comfortable working height. At the same time, it enables ergonomic work in the warehouse. With the SBPWJFPU scissor lift truck, pallets weighing up to 1,000 kg can be transported and lifted up to a lifting height of 800 mm. Pallets up to a maximum of 250 kg can be lifted faster with the practical quick lift function.
| Technical specifications | Scissor lift truck SBPWJFPU |
| --- | --- |
| features | with quick lift |
| Load capacity (kg) | 1000 |
| drive | manually |
| Stroke range (mm) | 85-810 |
| Stroke (mm) | 725 |
| lift per hitch | about 15 |
| free lift | no |
| service | hand |
| tires | polyurethane |
| Fork dimensions (LxWxH) (mm) | 1150/160/50 |
| overall width (mm) | 520 |
| total length (mm) | 1510 |
| Outer Fork Spacing (mm) | 520 |
| Turning radius (mm) | 1360 |
| lowering speed | adjustable |
| Own weight (kg) | 108 |
Quick lift function
The SBPWJF-PU manual scissor lift truck offers a convenient quick lift function. This makes it possible to quickly lift pallets of up to 250 kg to 200 mm. The maneuvering height is reached more easily and pallets can be moved more quickly. This is made possible by a reciprocating piston that is divided into three segments. Lifting in the second and third segment is also faster due to the subdivision. However, lifting with the SBPWJF-PU is also somewhat more difficult than with the Salesbridges scissor lift truck SBPWJF-PU  due to the lifting piston subdivision . This is equipped with a one-piece lifting piston and is therefore easier to lift. All devices are lowered steplessly using the hand lever on the tiller handle.
Caster equipment
Swivel and fork rollers are made of polyurethane. These PU casters are low-noise, abrasion-resistant and give the scissor lift truck good traction. Unevenness in the warehouse floor can easily be driven over. Polyurethane wheels are also a good compromise between smooth running and rolling resistance. Ideal for sensitive surfaces, hard floors and loading ramps.
Use the SBPWJFPU scissor lift truck as a practical workbench
The hydraulic scissor lift truck SBPWJFPU is not only used for moving pallets. From a lifting height of 200 mm, this can also be used as a workbench. The support bolts are extended from this height and are used for stability.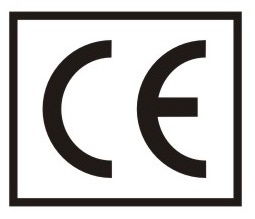 Product information
| | |
| --- | --- |
| Brand | Salesbridges |
| Article code | SBPWJFPU |
| SKU | SBPWJFPU |
| EAN | 9502248553436 |