Customized Solutions for various industries 
Design - Serial production - delivery program 
SalesBridges is part of an industrial group consisting of several metal factories in Europe. Through many years of expertise and professional production, we offer cost effective and smart products.
Custom made on metal products is possible and is already available for fairly small volume orders or for serial needs. We can offer various solutions because we have modern machines and high production capacity with adequately trained staff. For custom applications we request drawings or samples.
Salesbridges is specializes in the tailor-made production of mechanically welded parts

We distinguish ourselves by our quality following European and international standards, advantageous prices, fast delivery times, personal service and extensive customization opportunities.

We guarantee true quality and the most competitive prices. With a comprehensive delivery program:

• Industry Oil & Gas: Spill containment pallet, drum lifting and handling, safety storage of hazardous material, skip containers, bottom hinged containers, hoisting equipment and a wide range of forklift attachment.

• Logistics: Roll containers, roll cages, metal pallets, cage containers, pallet dollies, plastic crates, shelf trollies 

• Warehousing & Workshops: Ergonomic Workbenches, workstation, warehouse racks, warehouse equipment, racking systems, workshop crane, lifting tables, retractable belts, mirrors and traffic protection 
• Construction and Construction: various containers, transportation boxes, pallet crane hook, stacking pallets, formwork panels and scaffolding.
SALESBRIDGES manufacturer of roll containers suitable for all uses built according to your specs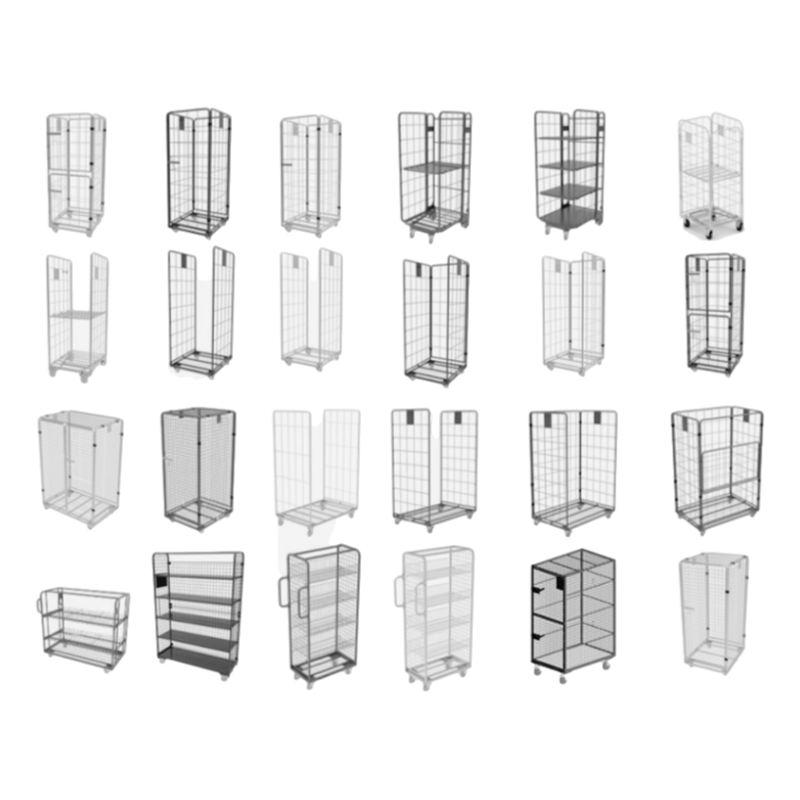 A metal roll container is a flagship equipment in the handling sector in all areas . This handling trolley is intended for transporting a large number of goods, heavy products or bulk products, for shipping, or inside the warehouse for movement or storage. Thanks to swivel casters with or without brakes, the roll moves easily in all directions. Durable, this product is perfectly suited to warehouse storage where the frequency of use is high.
Suitable for different applications in warehouses, hotels, stores or supermarkets,  SBRC demountable roll containers facilitate all types of product handling and storage. Multi-purpose and flexible, these products are ideal for transporting all types of objects including bulky or bulk products .
Optimize your logistics costs with our removable and adjustable trolleys. Choose a turnkey product manufactured by SALESBRIDGES, specialist in storage systems for professionals.
SBRC roll containers are distinguished by a large load capacity of up to 600 kg, an anti-rust epoxy (RAL color of choice) or Zinc-plated finish, a robust structure with a steel base mounted on 4 casters, 2 fixed and 2 rotating with or without brake of diameter.
Choice of wheels 100mm, 125mm or 150mm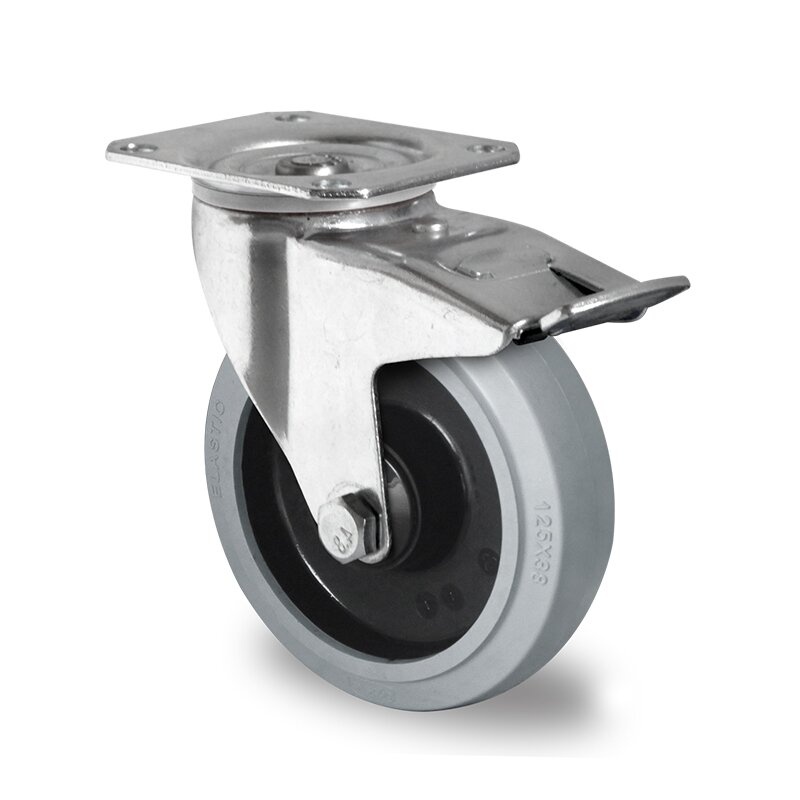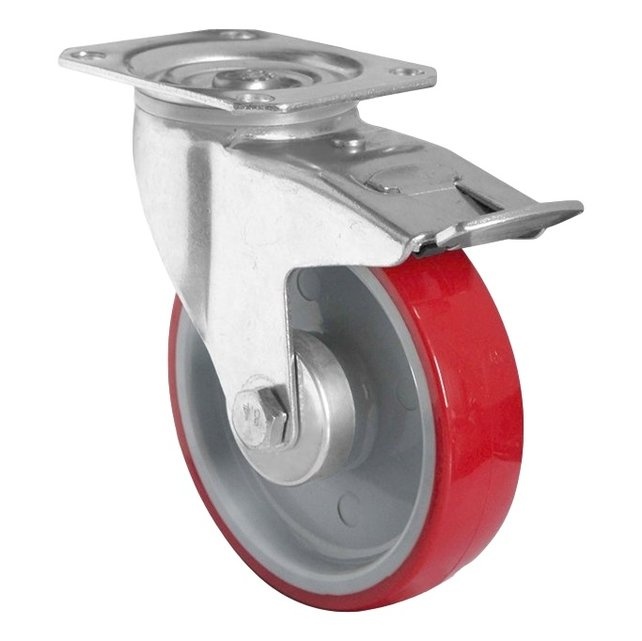 Material depending on type of floor, indoor/outdoor: Choice between polyamide (Nylon), Elastic rubber or PU. Our experts can help you to make the best choice for your roll cages.  
Easily maneuverable thanks to their walls fitted with curved tubes and the rotating wheels of the tray, this trolley on casters can be completed with shelves sold separately for greater comfort of use.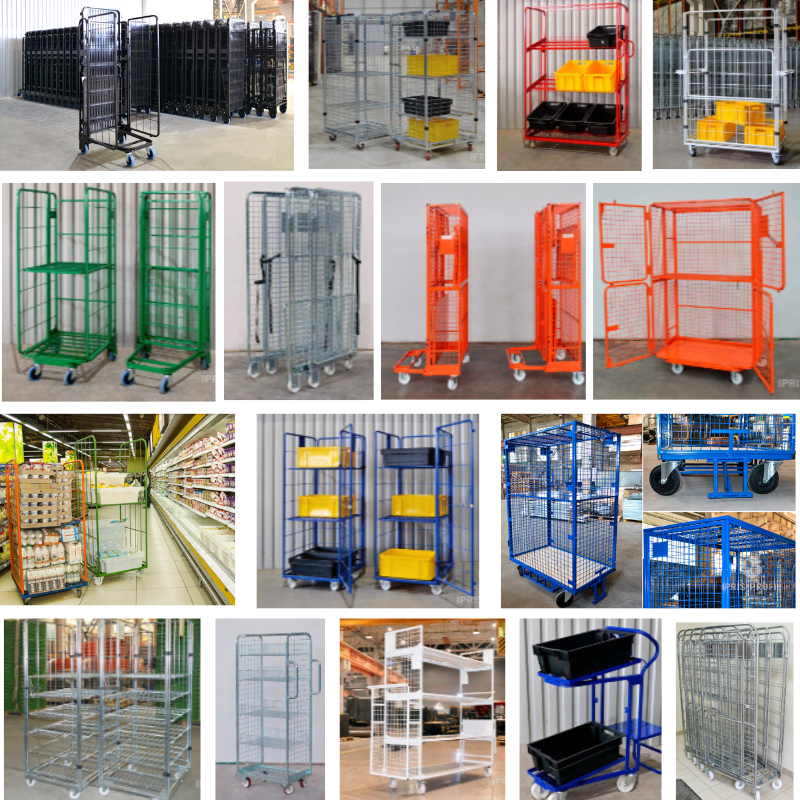 How to choose the right handling roll?
To choose your storage and handling equipment at SALESBRIDGES, you must take into account its use (transport, rotation, storage capacity and maximum load, storage, modularity, etc.) and also its environment (storage method, company floors). types of trucks….
For maximum ergonomics in the use of this type of handling equipment, it is recommended to train your employees in proper handling, but above all in good postures for moving these different container rolls. Indeed, the daily transport of heavy loads can lead to MSDs if carried out incorrectly.
For more handling products, do not hesitate to discover our entire range of products.

If you have any questions, you can always contact us for expert advice on the number +31652883848 or [email protected] You can also contact us on whatsapp on +31652883848