SalesBridges
Feeding Fence Controlled beam
The simplest feed fences are the controlled beams. Simple and quick to assemble. Inexpensive solution for young to old cattle as an alternative to other feed barriers.
Product description
Feeding Fence Controlled beam
The most simple feeding fence is an above-shoulder stopper in shape of round steel pipe which is fixed on upright frames on certain height from the surface on which the animal stands.
To prevent animals shoulder rubbing against beam during feeding, it is pull out in the direction of fodder table using auxiliary supporting arms or special curved configuration of beam.
Hot-dip galvanized steel for a long life, protected against corrosion and rust.

Main advantages:
Fixed confirmation
Dimensions from young to old cattle possible
Simple and quick to assemble
Cheap solution as an alternative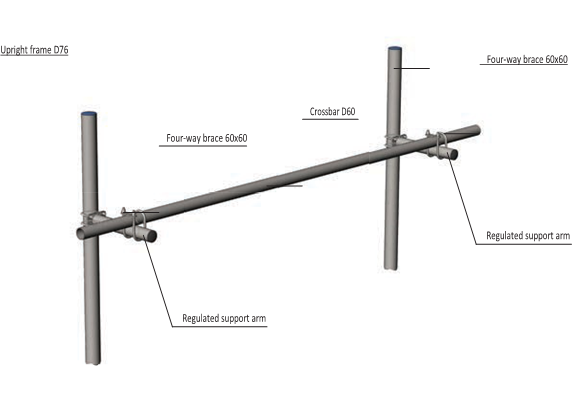 Product information
| | |
| --- | --- |
| Brand | SalesBridges |
| Article code | SBVAK-D76-921702 |
| SKU | SBVAK-D76-921702 |
| EAN | 2006365261320 |