SalesBridges
Ergonomic worktable PTH-model 500 kg Anthracite
EUR 425,00 Excl. tax EUR 514,25 Incl. tax
High-end ergonomic workplaces. PTH-model worktables with height 82,8 - 84 cm , 300 kg (height adjustable model) and 500 kg (fixed model) capacity. Many options possible.
Product description
Workbench or worktable with steel frame    300 kg and 500 kg capacity
Workshop furniture PTH model

Anthracite RAL7016


High-quality ergonomic design. Choice in different tabeltops and frame colors.

Create a safe and healthy workplace in an instant. Prevent health complaints due to incorrect work posture and accidents. Ergonomic workplaces help to achieve more efficiency and productivity.

Quick delivery. From 48-hours delivery possible on marked products. A delivery time of approximately 1 week applies to all other products.

Workplaces with attention to high-quality ergonomics that meet the highest requirements. Modern design and particularly robust. Sustainably produced in France.
PTH MODEL WORK TABLES AND WORK BENCHES
CHARACTERISTICS

The frame is made of a 20/10 thick tubular steel frame and 25/10 thick bent sheet steel.
The structure is finished with epoxy powder paint polymerized in an oven at 180 ° C.
The design is made in such a way that the mounting of the metal elements between them leaves no visible screws or bolts, thus better protecting the user from injury. The tubes of the feet or ladders are fitted with anti-leak plastic end caps.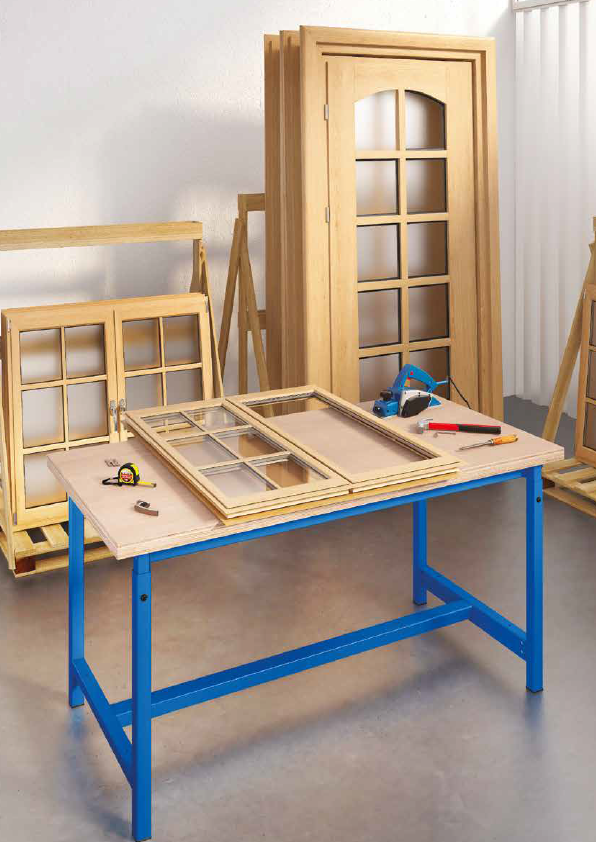 Specifications and options 
Fixed model 500 kg capacity
Height adjustable model 300 kg capacity

DIMENSIONS OF TABLES:
Width: 75 cm

Lengths: 75, 100, 120, 150, 180, 200 and 240 cm

Height: 82.8 to 84 cm depending on the table top
Available on request 
Width: 100 cm

Lengths: 75, 100, 120, 150, 180, 200 and 240 cm

Height: 82.8 to 84 cm depending on the table top

POSSIBLE TABLE TOPS:
MULTIPLEX in thickness 40 mm and 24 mm (RAL7035)
Common Uses: Heavy or Light Mechanics, Crafts, Education, Electromechanics, Packaging.
RESITOP laminate 40 mm and 30 mm thick (RAL7035)
With high thermal resistance, heat resistant up to 180 ° C, fire resistant, scratch resistant
Common applications: plastic, mounting
MELAMINE 38 mm, 28 mm and 19 mm thick
Hygienic, color and wear resistance.
Common applications: packaging, assembly, catering (indoor use)
ESD ANTISTATIC laminate 30 mm thick
Heat resistant up to 180 ° C, scratch resistant, wear resistant, fire resistance
Surface resistance with grounding: 1 × 104 to 9 × 105 Ohm Surface resistance: 1 × 105 to 9 × 106 Ohm / Cross-sectional resistance: 1 × 105 to 9 × 106 Ohm / Meets NF standard
EN 61340 S-1 / Electrostatic connection is located underneath the earth basin to dissipate static electricity
Common applications: Electronics, electromechanics, IT, metrology

EXTRA OPTIONS:
Chest of drawers with 1,2 and3 drawers (RAL7035). Easy to mount under the table. 
Dimensions drawer cabinets with drawers:
1 drawer: 46 x 60 x 22 cm (drawer 15 cm)

2 drawers: 46 x 60 x 37 cm (drawer 15 cm)

3 drawers: 46 x 60 x 52 cm (drawer 15 cm)

The SI-model work tables or work benches can also be equipped with a galvanized shelf, which serves as an extension for storing tools, footstool, etc.

Not all dimensions, table top options and frame colors are available online. However, a lot is possible on request.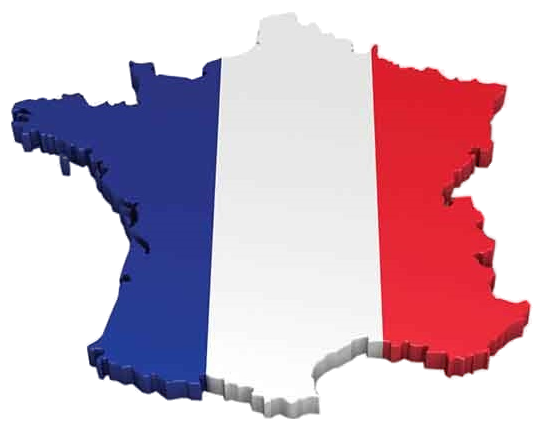 Made in France
We are happy to help you with all your questions. You can contact us by email at [email protected]. We can be reached by phone during office hours on +31 (0) 652883848.
Product information
| | |
| --- | --- |
| Brand | SalesBridges |
| Article code | SBW 01 002 0003 GA |
| SKU | SBW 01 002 0003 GA |
| EAN | 9509814283971 |