VARIeco Formwork system
The lightweight framed formwork Varieco by Salesbridges B.V. is a complete system including accessories, which delivers perfect forming performance on construction sites without use of a crane. Sufficient load-bearing capacity and long service life of the
Lightweight framed formwork VARIECO
Tried and tested crane-independent manhandled framed system for foundations, walls and columns.
The lightweight framed formwork Varieco by Salesbridges B.V. is a complete system including accessories, which delivers perfect forming performance on construction sites without use of a crane. Sufficient load-bearing capacity and long service life of the Varieco system makes it an cost-effective solution.
Sufficient load-bearing capacity:
60 kN/m² pressure of fresh concrete up to 3.00 m;

40 kN/m² pressure of fresh concrete up to 4.50 m;

Can be vertically stacked up to 4.50 m with use of one joint;

High quality film faced plywood with thickness of 15 mm. Film weight 240 g/m².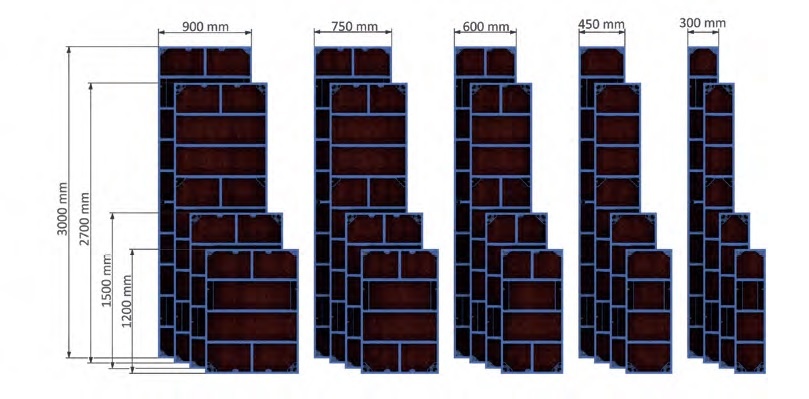 Cost-effective:
Manhandled formwork panels minimize use of a crane;

High number of use cycles means lower follow- up expenses;

Reduction of expenses by means of restoration and cleaning possibilities;

Galvanized or powder-coated steel frames, for long service life;

High quality of concrete surface minimizes finishing
Easy handling and planning:
All the connectors and accessories are easily fixed into the slots and quickly tighten, consequently forming time is efficient and maximized;

The ingeniously coordinated panel widths permit optimum adaptation to any
Safe use:
Accessories such as - supporting struts, wall brackets etc. Friendly user.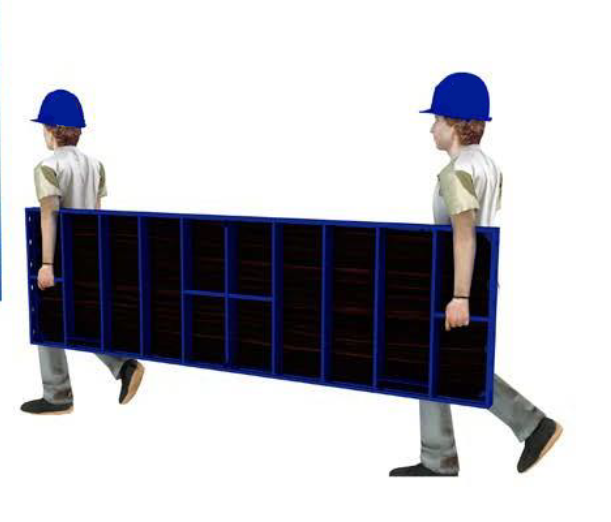 Areas of use of the Varieco system:
Wall formwork;

Column formwork;

Foundation